Stray Dogs Club
Instructors
At Stray Dogs Club we are a family, and our school is bound to become our students' second home. We are a judgment-free zone, where mistakes are viewed as growth opportunities and your instructors and fellow students are your #1 supporters. You'll learn a lot of impressive skills and gain many new abilities at Stray Dogs Club, but the most important thing you'll acquire during your time here? Our community.
Stray Dogs Club
Instructors
We are a Mixed Martial Arts Academy, specializing in Brazilian Jiu Jitsu, Muay Thai, Wrestling, and MMA. Here Stray Dogs Club, our staff is the secret to our student success. Each instructor has a rich background in martial arts and is eager to train the next generation of martial artists. Meet the team below!

Head Instructor of Muay Thai for kids/adults
Roger Kremer
And Assistant Instructor for Adult Jiu Jitsu
My love for mixed martial arts began back in 2007 when I was 14 years old. I started training boxing for 2 years with Darrell Stubblefield, an alternate in the 1984 Olympics. I learned the fundamentals of boxing, footwork, head movement, while developing my love for fighting. I briefly transitioned to kickboxing, wanting to add to my arsenal, which led me to finding World Muay Thai and Boxing Champion Master Saohin Srisuk in 2009. After many years of training, fighting, and representing Srisuk Muay Thai, I was promoted to Kru, teacher in Thai, under Master Saohin Srisuk. In 2010, I was introduced to Brazilian Jiu Jitsu under Professor Marcelo Alonso, a 6th degree black belt under Master Carlson Gracie. Dedicating more consistent time in 2012, I went from a white belt to earning my black belt at 28 years old under Marcelo Alonso. By 2013 I was teaching and running daily operations, eventually acquiring ownership of Stray Dogs Club in 2016, while actively fighting, teaching, and growing the academy to this day.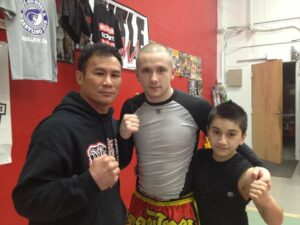 From left to right (Master Saohin Srisuk, myself, and Nico Crosnoe)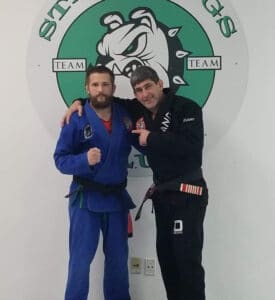 From Left to right (myself and Professor Marcelo Alonso)
Read More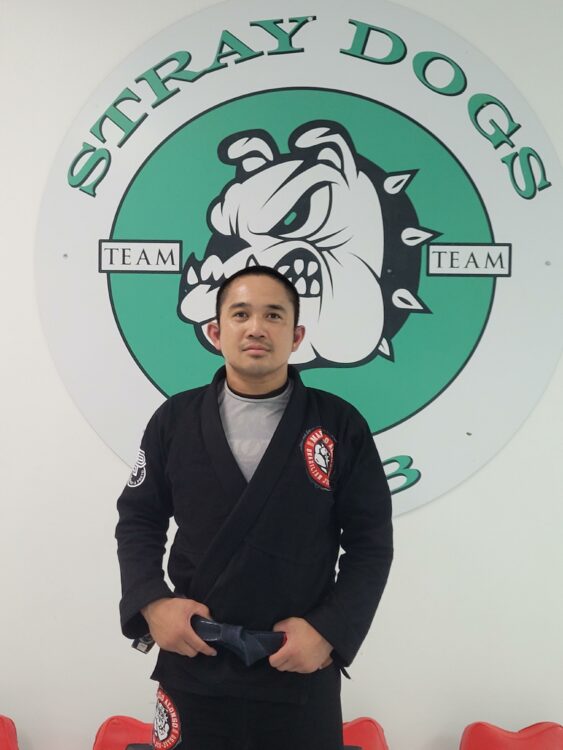 Head Adults Brazilian Jiu Jitsu Instructor
Jericho Paule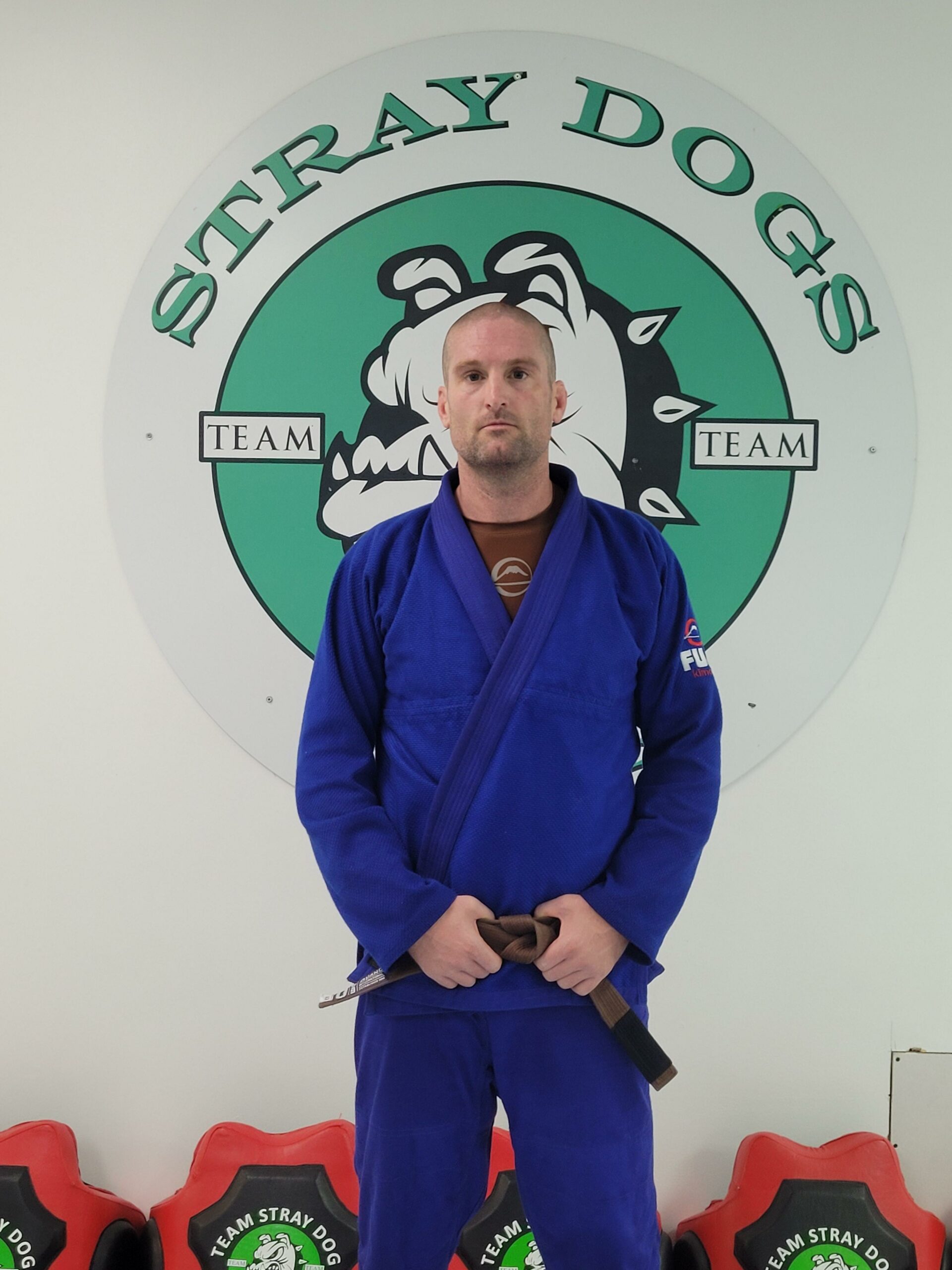 Kids Jiu Jitsu Instructor
Jason Ross
Jason has been training BJJ with Stray Dogs since 2014. He has also been a Police Officer since 2005. He currently teaches Defensive Tactics, Firearms and Patrol Tactics at his department. Prior to his law enforcement career he served on active duty in the Navy as well as the Naval Reserves. He continues his calling of service here at Stray Dogs with a well rounded, welcoming and challenging kids BJJ program.
Read More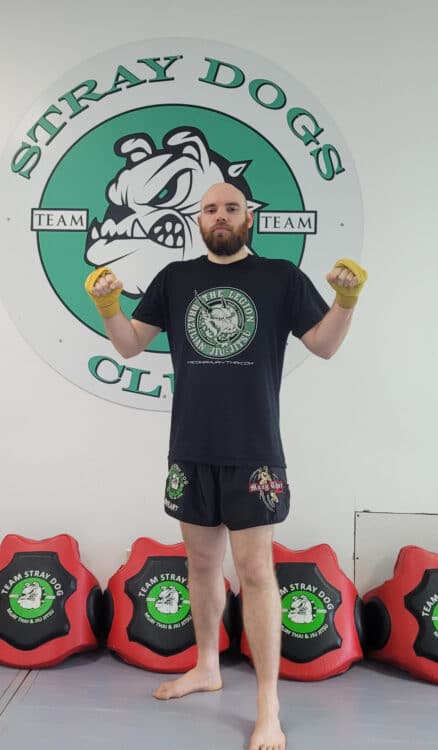 Assistant Instructor for Adult Muay Thai
Tate Enyeart
I started Muay Thai back in 2011 a few days after my 18th birthday. I really wanted to get into boxing but I met some people in high school who trained kickboxing and Muay Thai and they turned me onto it. Once I discovered Muay Thai I knew that was what I wanted to do. I didn't have any intention of competing at first. I just wanted to learn it for self defense and for the fitness aspect of it. After I started training and getting better at it I fell in love with it and I was inspired by some fighters in the gym to maybe try and compete myself someday to put my skills to the challenge and to challenge myself. In total I've been training 10 years and have fought once. I love the art of Muay Thai because when done right it's very beautiful. It's beautiful violence. I love the traditional style of Muay Thai and keep my style as authentic as possible. I was awarded my trainer certificate under Master Saohin Srisuk in the summer of 2020 and it was one of the biggest achievement in my martial arts journey so far. I enjoy training and teaching people all of the knowledge I've learned over the years to ensure that Muay Thai gets passed on to the future generations. I know that someday I won't be able to fight anymore and at that point it will just be about passing on the knowledge.
Read More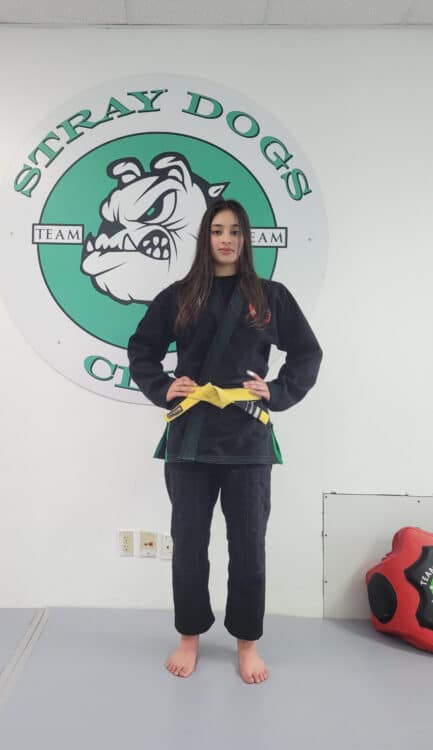 Assistant Instructor of Kids Jiu-jitsu and Kids Muay Thai
Joy Hufford
I like doing Jiu Jitsu and Muay Thai because it makes me happier and more confident about myself. I like coaching because I love working with kids and teaching them what I love doing.
Read More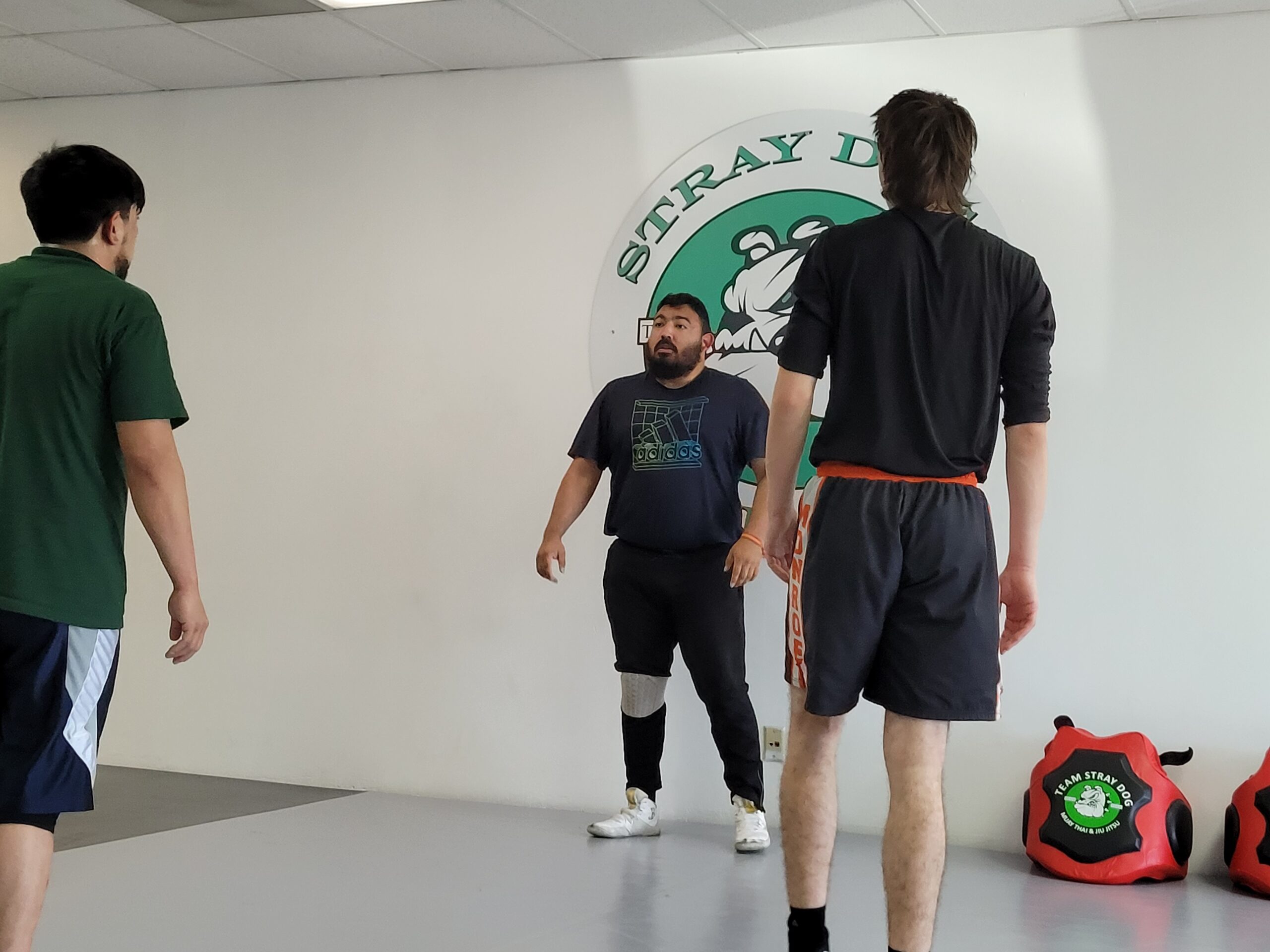 Head Wrestling Coach
Edwin Aguirre
Wrestling for 12-13 years started coaching about 3-4 years ago , and I love the sport of wrestling because it teaches discipline dedication and the value of hard work.
Quote from Edwin- "hard work beats talent when talent doesn't work hard"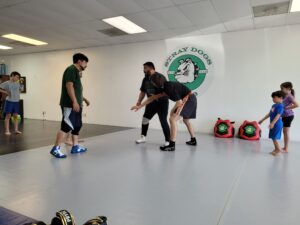 Read More
Excellent gym with a highly qualified instructor. With as many gyms popping up left and right you can not ask for one closer to the source. Would recommend to anyone north of Seattle.
Very positive and challenging environment. If you are a serious competitor or a beginner this is a great place to train. The instructors are top notch.
We brought our son in for a trial class of Muay Thai and we were SO impressed! The instructor was very engaged, patient and got on our kiddos level to give direction. He was able to give our son the attention he needed as a beginner while also being attentive to the rest of the class to ensure everyone was getting the instruction they needed. Now THAT is impressive, folks. Highly recommend! We will definitely be back! 💯✊
Awesome gym! Great coaches with years of knowledge between them.
Stray dogs is like a family. I go weekly to the women's Muay Thai class and always feel welcome, have so much fun, and feel even stronger then before. Love the feeling I get when I walk in and after the class every Sunday.
I've been training with stray dogs for a little while and really enjoy the atmosphere, crew, and awesome instructors. Super happy to be a part of the team and look forward to training with these guys for a long time! Come on and try a class, you won't regret it!
Are you interested in what more Martial Arts has to offer you?
Special Offers