Stray Dogs Club
Your Journey Starts Today –
We are a Mixed Martial Arts Academy specializing in Brazilian Jiu Jitsu, Muay Thai, Wrestling, and MMA. If you're looking to flip your fitness routine upside down, look no further. At Stray Dogs Club, we believe that anyone is capable of success. The art of Brazilian Jiu Jitsu is not just amazing for the body, but it cultivates the mind too. Stray Dogs Club's Martial Arts training programs will help you master self-defense, while also instilling a lifelong sense of confidence and empowerment. Get started today!
Features
While you may have many martial art schools to choose from, we have no doubt that Stray Dogs Club is in a league of its own. Don't believe us? Here's why:
Focus

Amid the distractions of social media and the demands of modern life, Jiu Jitsu will help you refocus.

Self-defense

While we offer a course explicitly for self defense, the elements of self defense are incorporated into each and every one of our classes.

Confidence

Our martial arts training will help you feel strong, supported, and successful. Join and watch your confidence soar!

Strength

At Stray Dogs Club, we create resilient martial artists that are strong in mind, body, and spirit.
Stray Dogs Club
BJJ for Kids
When it comes to self defense, BJJ empowers a smaller individual to fight against a larger opponent. But the advantages don't stop there. BJJ helps kids gain confidence, learn discipline, focus their energy, foster respect for others, and be a part of a one-of-a-kind community full of future friends
Stray Dogs Club
Adult Jiu-Jitsu
Made for the real world, BJJ is a form of self defense that every person should master. BJJ focuses on ground level altercations – utilizing holds, throws, blows, and a variety of submission techniques.
Stray Dogs Club
Muay Tai
Muay Thai is set apart from the crowd by its distinctive style of boxing that utilizes eight points of contact, rather than the four that similar sports such as kickboxing use. In our Muay Thai class, you'll be using all eight contact points for punches, knee strikes, elbow strikes, kicks, and more.
Stray Dogs Club
Wrestling
Our wrestling class is the perfect supplement to any and all of the martial arts you practice. This course teaches basic grappling movements such as throws, takedowns, and pins.
Stray Dogs Club
Kids MMA
Are you struggling to decide which style of martial arts is best for your child? Let us make your decision easier and introduce them to Mixed Martial Arts (MMA).
Excellent gym with a highly qualified instructor. With as many gyms popping up left and right you can not ask for one closer to the source. Would recommend to anyone near Seattle.

Very positive and challenging environment. If you are a serious competitor or a beginner this is a great place to train. The instructors are top notch.

We brought our son in for a trial class of Muay Thai and we were SO impressed! Highly recommend! We will definitely be back! 💯✊

Awesome gym! Great coaches with years of knowledge between them.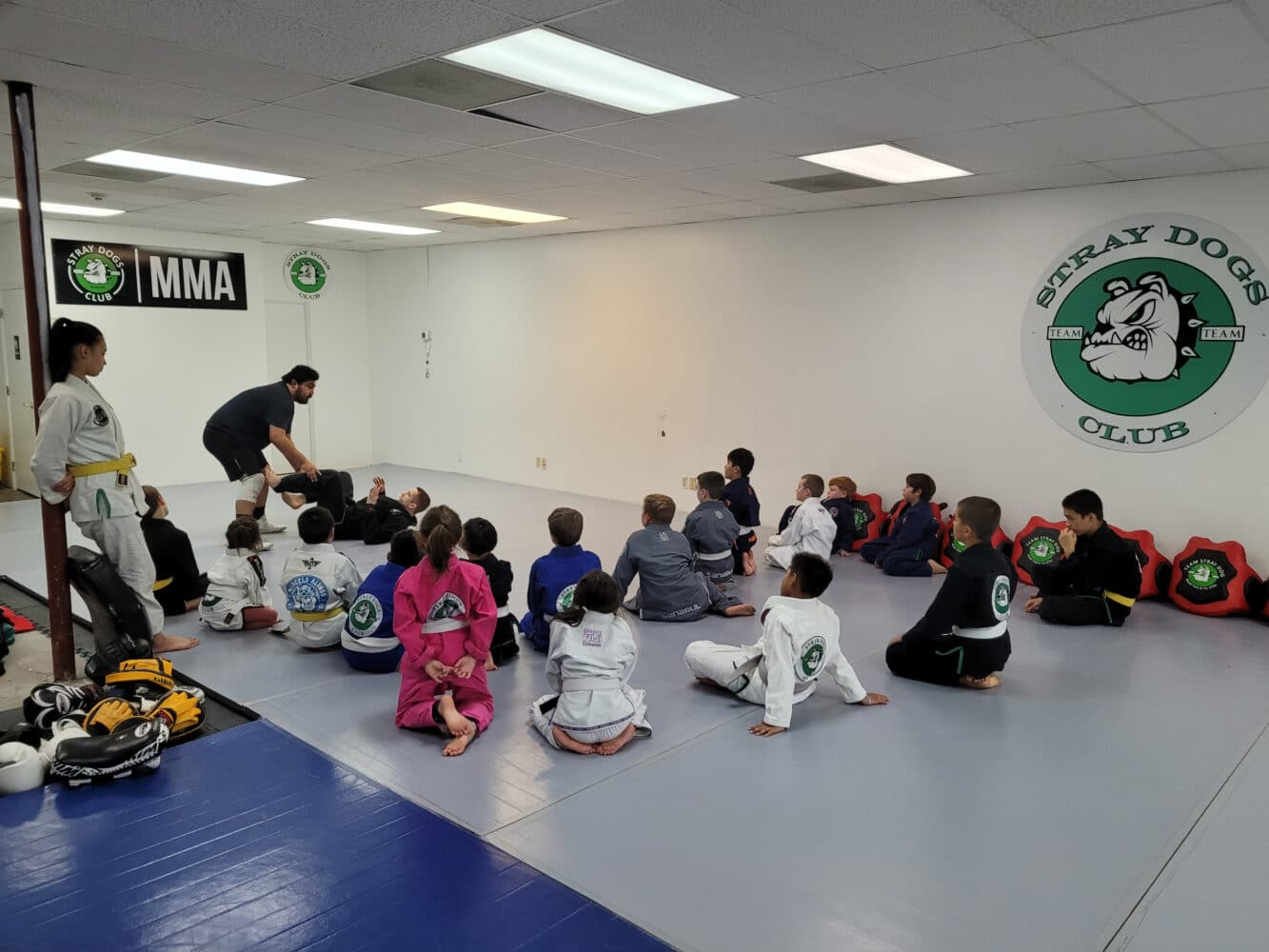 Current
Schedule
Check out our current class schedule!
Check out our current class schedule!
Schedule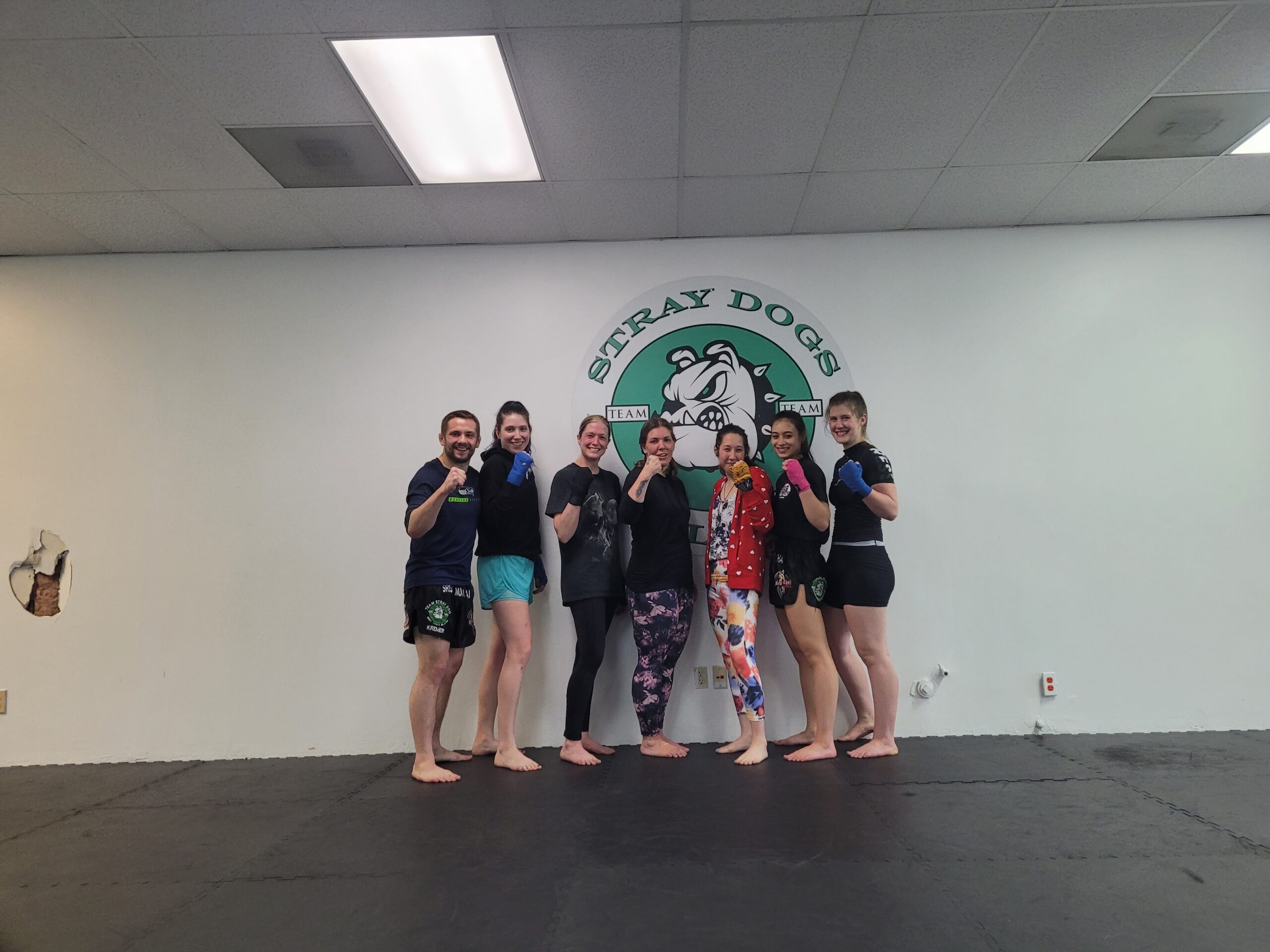 Current
Special Offers
Ready for your first class? Sign up for our free intro offer today!
Ready for your first class? Sign up for our free intro offer today!
Special Offers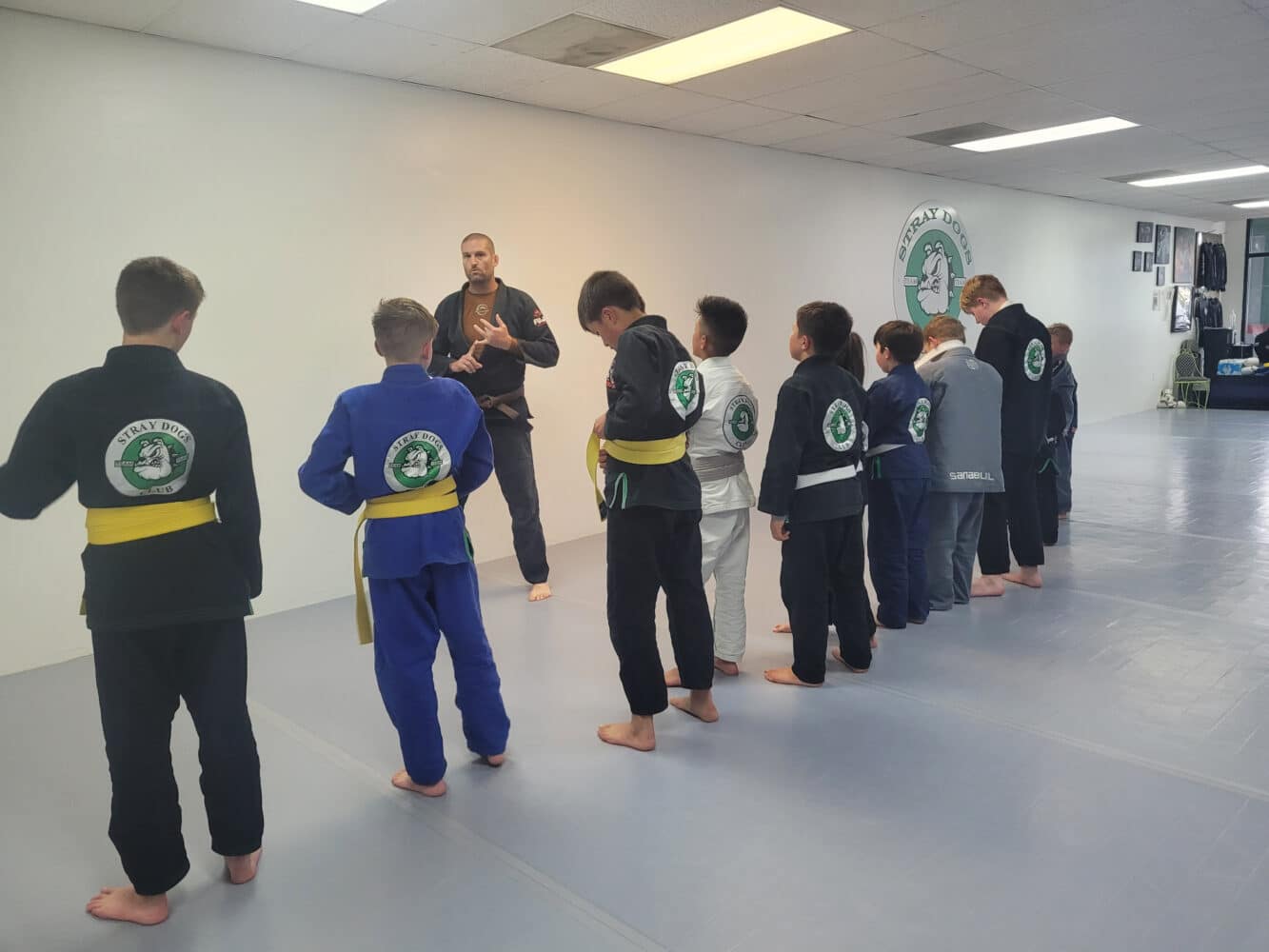 Stray Dogs Club
Programs
Do you still have questions about our programs? We have answers!
Do you still have questions about our programs? We have answers!
Learn More